Jurassic World: Dominion Dominates Fandom Wikis - The Loop
Play Sound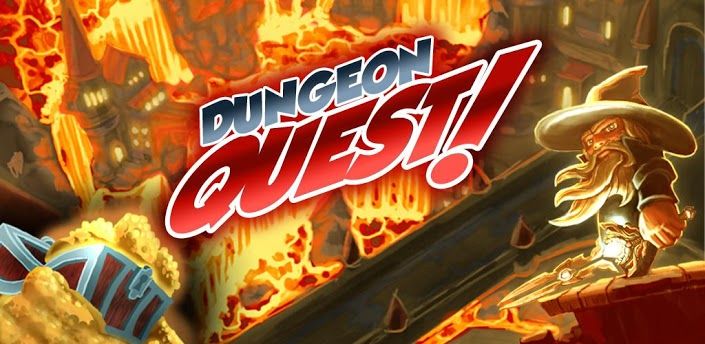 The Warrior was the second of class in Dungeon Quest . 
---
Class Special Trait
The Warrior's special trait is HP. For each point of HP purchased at level up, the Warrior gains 1 point to all his Armor stats.
---
Skills
Skills in Dungeon Quest are based on what type of weapon you equip. Warrior Skill Uses Mana, a source of energy to cast its spell.
There are 4 types of Mainhand weapons and 4 types of off-hand weapons below.
Each type of weapon gives you access to different skills
---
MAIN HAND
Axe

Main Skill
Cleave
Cleaves all enemies in front of the warrior with a 30% chance to cause bleeding
Special Skill
Whirlwind
Spins furiously for 3 seconds, striking everyone in range for (rank)% weapon DMG
Sword

Main Skill
Flurry
Slashes enemies very quickly with a 50% extra attack chance
Special Skill
ThrowSword
Launches the Warrior's sword forward, piercing through enemies for (rank)% DMG
Hammer

Main Skill
Smash
Smashes the ground causing an shockwave that DMGs for (rank)% DMG
Special Skill
EarthShatter
Erupts the ground infront of the warrior, stunning enemies and causing a large crater for (rank)% DMG
Lance

Main Skill
Charge
Lunges forward, knocking back all enemies along the way for (rank)% weapon DMG
Special Skill
Knight's Charge
The Warrior rushes forward, dealing up to (rank)% weapon DMG with knockback
---
OFF-HAND
Shield

Main Skill
Bash
Deals (rank)% offhand DMG to all enemies with 100% Knockback
Special Skill
ShieldWall
Reduces all DMG taken by 40% and +Reflect DMG by (rank)% for 4 seconds.
Horn

Main Skill
Sprint
Increase speed by 50% and leaves behind pools of elements that deals (rank)% offhand DMG
Special Skill
Torrent
Summons three Torrents that deals (rank)% offhand DMG each tick
Hatchet

Main Skill
Toss
Throws 3 hatchets with a 30% chance to cause bleeding on impact
Special Skill
Scalp
Summons 3 rotating hatchets dealing (rank)% offhand DMG every .5 sec with 100% bleed chance
Totem

Main Skill
Fear
Plants a Totem in the ground that DMGs and fears all nearby enemies
Special Skill
Taunt
Plants a Totem in the ground that DMGs and pulls all nearby enemies toward the Warrior
---
Talents
| | Name | Effect |
| --- | --- | --- |
| Chest | Might | (rank)% Elemental DMG |
| Chest | Blessed | (rank)% All Spell Resist |
| Chest | Crush | Increase Shield DMG by (rank)% Block |
| Chest | Hardened | (rank) Armor per Health stat point |
| Chest | Sharpened | Swords and Axes increase Crit DMG by (rank)% |
| Chest | Brutality | Bleeding enemies take (rank)% more damage |
| Head | Fanaticism | (rank)% to cast Charge on attack |
| Head | Cleanse | Blocking has a (rank)% chance to purge all negative effects and heal (rank) HP |
| Head | Phalanx | (rank)% to cast Shield Wall on hit |
| Head | Provocation | (rank)% to cast Taunt on attack |
| Head | Lacerate | Increase Bleed DMG by (rank)% |
| Head | Fustigate | (rank)% chance to Stun enemies |
| Ring | Zealous | When above 75% HP, (rank)% Move and (rank2)% DMG |
| Ring | Mindful | Element affected enemies give (rank)% MP Regen |
| Ring | Bulwark | Blocked attack give (rank)% Block for 5 seconds |
| Ring | Salvation | Reduces all DMG taken by (rank)% Block% |
| Ring | Assault | (rank)% chance to cast Toss on attack |
| Ring | Suffering | Bleeding enemies have (rank)% chance to miss |
| Amulet | Prayer | Using offhand heals for (rank)% HP |
| Amulet | Wrath | Periodically DMGs nearby enemies for (rank)% DMG |
| Amulet | Reflect | Blocked Attacks Reflect for (rank)% DMG |
| Amulet | Intimidation | (rank)% to cast Fear on hit |
| Amulet | Bloodbath | Heal for (rank)% of Total HP when Bleed DMG is dealt |
| Amulet | Frenzy | (rank)% Move and Attack Speed Multiplier when enemies bleed |