Jurassic World: Dominion Dominates Fandom Wikis - The Loop
Play Sound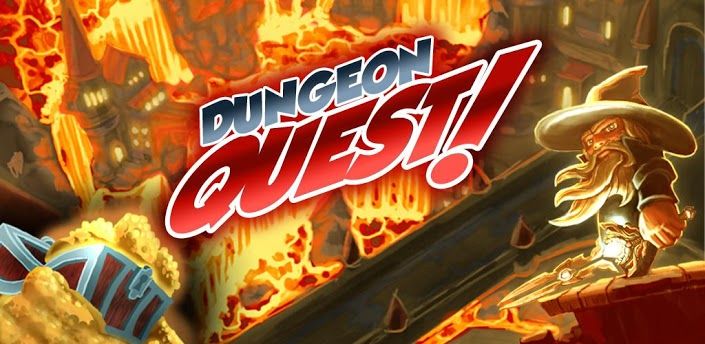 The Wizard was the first of class in Dungeon Quest . 
---
Class Special Trait
The Wizard's special trait is Mana. For each point of Mana purchased at level up, the Wizard gains 1 point to all his Resist stats.
---
Skills
Skills in Dungeon Quest are based on what type of weapon you equip. Mage Skill Uses Mana, a source of energy to cast its spell.
There are 4 types of Mainhand weapons and 4 types of off-hand weapons below.
Each type of weapon gives you access to different skills
---
MAIN HAND
Staff

Main Skill
Comet
Fires a bolt that explodes on hit and deals (rank)% weapon DMG to all enemies in area
Special Skill
Meteor
Summons a meteor from the sky that deals (rank)% weapon DMG on impact to all enemies hit
Gauntlet

Main Skill
Blast
Blasts enemies for (rank)% weapon DMG each second
Special Skill
Twister
Summons a torrential twister that pulls enemies and deals (rank)% weapon DMG per hit
Sword

Main Skill
Pierce
Fires a bolt that pierces through all enemies
Special Skill
Orb
Fires a piercing orb that travels through enemies hitting for (rank)% weapon DMG per hit
Wand

Main Skill
Barrage
Fires bolts quickly with a 50% chance to cast additional bolt
Special Skill
Storm
Summons a devestating storm that deals (rank)% weapon DMG over 5 seconds
---
OFF-HAND
Orb

Main Skill
Teleportation
Fires off an explosion then teleports the Wizard forward
Special Skill
Shatter
Teleports the Wizard forward and explodes on impact for (rank)% offhand DMG
Skull

Main Skill
SkullShield
Summons a Skull that acts as a turret, firing at nearby enemies for (rank)% offhand DMG
Special Skill
SkullDraga
Summons a giant skulldra that shoots 3 (rank)% offhand DMG projectiles at once
Bracer

Main Skill
ManaShield
Summons a shield that takes mana when hit, and reflects (rank)% offhand DMG
Special Skill
Timewarp
Summons field that slows everything within, adds (rank)% offhand DMG to bolts
Tome

Main Skill
Summon
Summons an offensive spirit. While active this skill boosts move and attack spd by 50%
Special Skill
Command
Summons a defensive spirit. While active this skill taunts and heals all minions for 10% HP
---
Talents
| | Name | Effect |
| --- | --- | --- |
| Chest | Sorcery | +5% Element Effect Effectivness |
| Chest | Cosmic | Increase all resist by +10 |
| Chest | Barrier | ManaShield MP consumes -1.5% MP |
| Chest | Focus | +2% Weapon DMG |
| Chest | Necrotic | +2.5% Skull DMG |
| Chest | Prowess | +2.5% Minion DMG |
| Head | Wizardry | +1% Elemental Critical Chance |
| Head | Amplify | +5% DMG for each element effect on enemy |
| Head | Insight | +1% Dodge, gain +0% MP with each dodge |
| Head | Backfire | +10% Mana Shield DMG |
| Head | Boost | +1% Minion move and attack speed |
| Head | Hearty | +1.5% Minion HP |
| Ring | Magnify | +0.2% Area of Effect Range |
| Ring | Astral | Increases Elemental DMG by +0.2% of all Resist |
| Ring | Continuity | TimeWarp also slows melee by 2.5% |
| Ring | Bewilder | Projectiles have a +1.5% chance to stun |
| Ring | Diffusion | +2.5% DMG diverted to minions |
| Ring | Spiritual | +1% Minion Health Regen |
| Amulet | Prismatic | +2.5% Chance to cast other elements |
| Amulet | Fester | +2.5% Element Effect Duration |
| Amulet | Mastery | Reduces Cooldowns by +0.5% |
| Amulet | Empower | +2.5% Power, -2.5% Max HP |
| Amulet | Reclaim | +1% Chance to cast Skull shield on attack |
| Amulet | Recall | +1% Chance to cast Summon on attack |